On April 7th I had the pleasure of attending a special invitation only Tweet Up organized by Kids CBC in Toronto.  The goal was to speak to notable bloggers and parents about how Kids CBC can work with us to help them create content and programs that parents want.
A number of CBC celebrities participated in the event including Steven and Chris, Dwight Drummond and Anne Marie Mediwake, Patty Sullivan (CBC Patty) and George Strombolopolous.  However I was perhaps MOST excited to meet the incomperable Mamma Yamma, one of the main characters of Kids CBC.  After the formal event I had the chance to interview Mamma Yamma and I have to say that it was one of my favourite interviews that I've done of all time!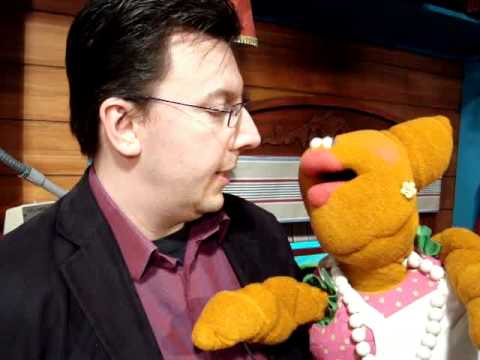 A great time was had by the 20 or so Mommy bloggers and myself (I was the only Dad) who were on hand.  I have to say that it was  enjoyable to be able to participate in this event and to offer feedback and input to the executives with Kids CBC.  I'd like to thank Kim Wilson, Creative Head for Children and Youth Programming at the CBC for inviting me and I hope we can do this again!